Living with Chronic Pain
Health Care Benefits for U.S. Veterans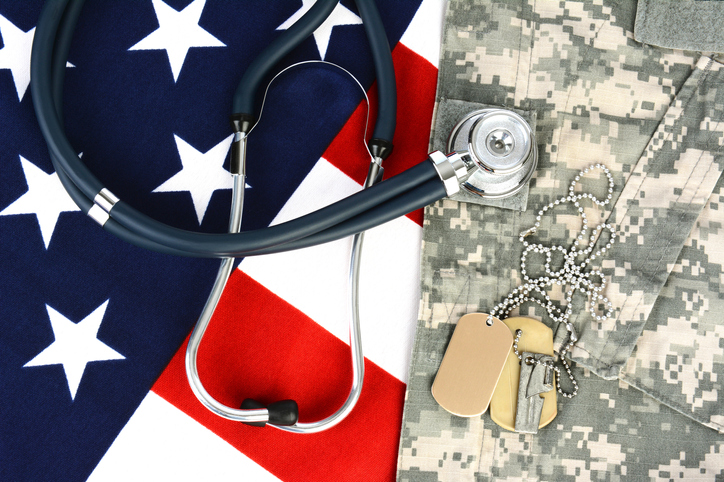 In the United States, individuals who have served in a branch of the military may be eligible to receive health care benefits once their service is complete. In most cases, an individual must have served 24 continuous months (or the full period for which they were called to active duty) and qualify under the "annual income limit" set by the U.S. Department of Veteran Affairs (VA). Veterans who do not meet these requirements but were discharged due to a hardship or a disability that was caused or worsened by active-duty service may also qualify for benefits. Individuals who received a bad conduct or dishonorable discharge may not qualify.
Qualification for certain VA health care benefits is based on factors such as service-related disabilities, receiving the Medal of Honor or Purple Heart medal, household income, and the quantity and type of other benefits that are received (e.g., Medicare, Medicaid). Basic VA health care services for income-qualifying veterans include the following:
Preventative care services include health exams, health education and immunizations.
Inpatient hospital services include surgeries and inpatient acute care or specialized care.
Urgent and emergency care services include emergency treatment for illnesses or injuries.
Mental health services include treatment for post-traumatic stress disorder, depression, substance abuse problems and other mental health concerns.
Prescription medications include prescriptions written or approved by a VA health care provider.
Generally, these services must be provided by a VA medical center, clinic or approved provider (except in the case of a medical emergency). The Veterans Health Administration consists of more than 1,000 health care facilities that serve 9 million enrolled veterans each year.
Depending on eligibility, VA health care benefits may also include coverage for medical devices and mobility aids, vision care, dental care, therapy and rehabilitation services, travel benefits, caregiver support, and transportation services.
In some cases, health care may be provided for spouses, dependents and family caregivers. These programs include TRICARE, the Civilian Health and Medical Program of the Department of Veterans Affairs (CHAMPVA), and the Program of Comprehensive Assistance for Family Caregivers.

For more information, please visit the U.S. Department of Veterans Affairs: https://www.va.gov/health-care/.